What a better way to get a feel for a potential wedding photographer then to see them in action at one of your friends weddings…  Michelle + Brett were guests at Sarah + Joseph's wedding at Hotel DuPont where they did just that. Needless to say I was incredibly humbled when Michelle reached out and asked if I was available for their wedding and engagement photos in Philadelphia. We actually met several months before the wedding at Pretzel Park in the Manayunk section of Philadelphia to take engagement photos. That's where I learned of all the wedding day plans and got to know each of them a little better. Oh and I should mention we took some great photos in front of that famous giant pretzel.
Michelle + Brett's wedding party was transported from their respective getting ready locations in a timeless Philadelphia Trolley Works trolley to the ceremony which was held at the Parish of St. Eleanor. Michelle looked stunning as her father escorted her down the aisle. Following the ceremony, we stuck around for a few photos inside and outside of the church to take advantage of the colorful fall trees on the property and great lighting!
Having opened in 1714, The William Penn Inn is the oldest continuously operated country inn in Pennsylvania. Once the bridal party arrived at The William Penn Inn for the reception we snuck out to the beautifully landscaped grounds and Penn's Gardens for a handful more photos and some alone time for Michelle + Brett. After we were all successfully frozen from the cold temperatures, we headed inside to join their guests for cocktail hour in the Surrey Ballroom. A grand bridal party entrance into the Carriage Ballroom wouldn't be complete without a romantic first dance by the newlyweds followed by toasts from three of their friends and two touching parent dances. All 180 wedding guests danced long into the night from the sounds of Silver Sound Entertainment.
Michelle + Brett, thank you for trusting us to document your special wedding day.
Rob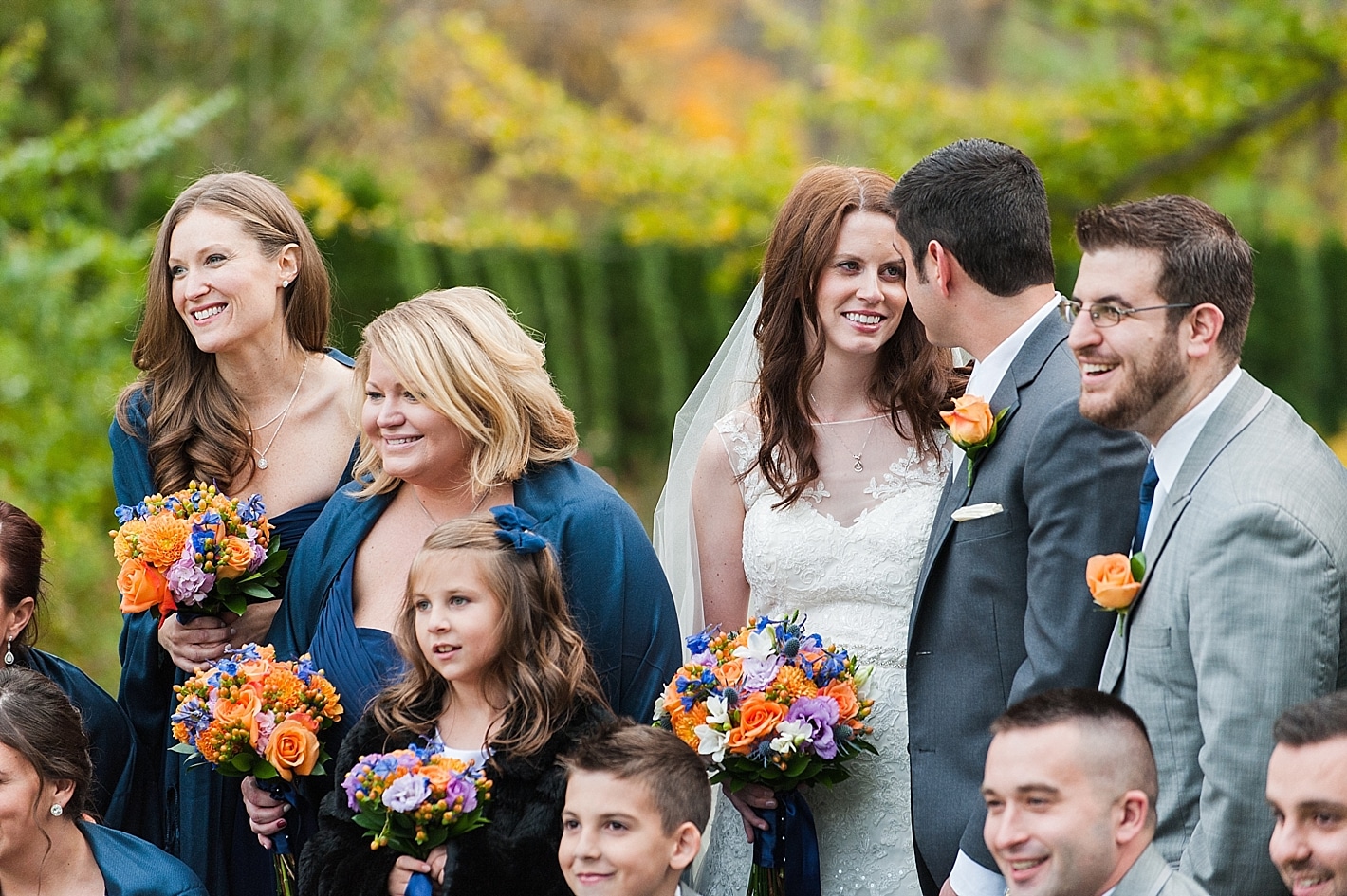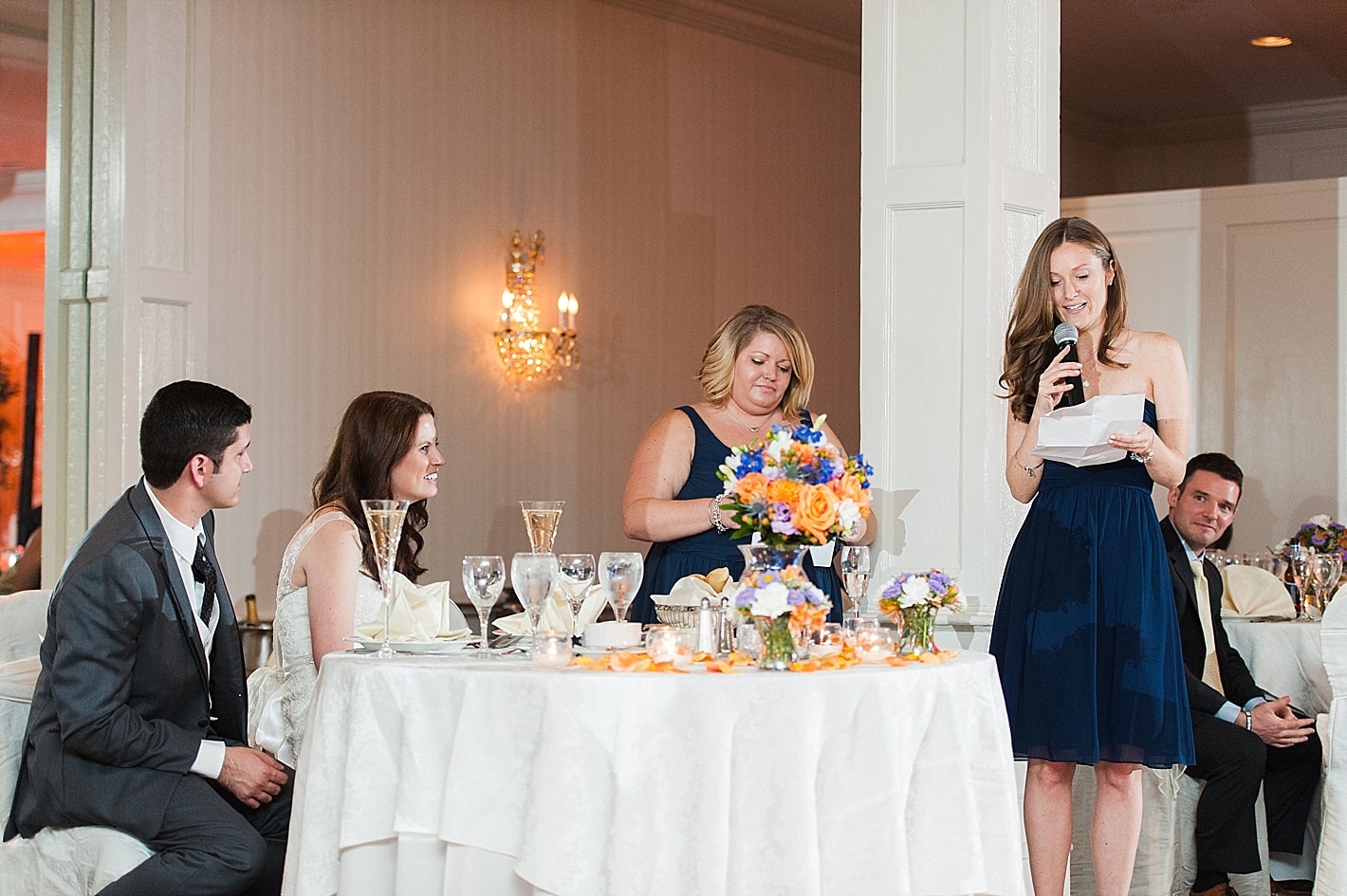 Bridesmaids Dresses – Nordstrom
Groom Attire – Joseph A. Bank
Florist – The William Penn Inn
Caterer – The William Penn Inn
Cake – Mrs. Penn's Bakery at the William Penn Inn
Entertainment – Silver Sound Entertainment
Transportation – Philadelphia Trolley Works
Wedding Ceremony – St. Eleanor Parish
Wedding Reception – The William Penn Inn
Engagement Photos – Pretzel Park – Manayunk, Pennsylvania
Sarah and Joseph's Wedding – Hotel DuPont